Camping
Overlanding is all about experiencing life in the great outdoors, finding that perfect camp spot in quiet isolation while watching the sun go down with you're favourite drink is what it's all about.   But it's not always like this, depending on which country you are in, sometimes just finding a safe place to camp for the night can sometimes be a challenge. 
Start your day early, it's often cooler and makes for a relaxing drive, leaving plenty of time for opportunities along the way.                                                                                                               Have a realistic idea of how far you can drive that day.   Our golden rule is to camp early, so we can enjoy our surroundings and relax.  Ideally we like to be off the road by 4pm, leaving enough time to move if we're not happy with our chosen location.                                           Have a plan B & C, this alleviates stress & threats of divorce!                                                            Ioverlander is a great resource for being able to look ahead to see what's around with information on cost, location, amenities, cleanliness and much more.     Our time along the Pan American Highway we've had our fair share of amazing free camping spots and crummy onces too, our least favourite was in a dirty, dusty oversized & overpriced carpark in Mazatlan!   We've had a few nights camped at Pemex gas stations in Mexico, where we paid 50 pesos to the armed guard to keep an eye on us.  In Belize City we 'street camped' for 3 nights, outside one of hotels, next to the night watchmans hut, who happily kept an eye on us.  Again no problems.  We've paid as much as $25 CAD in Guatemala,  and $45 CAD in a Californian State Park.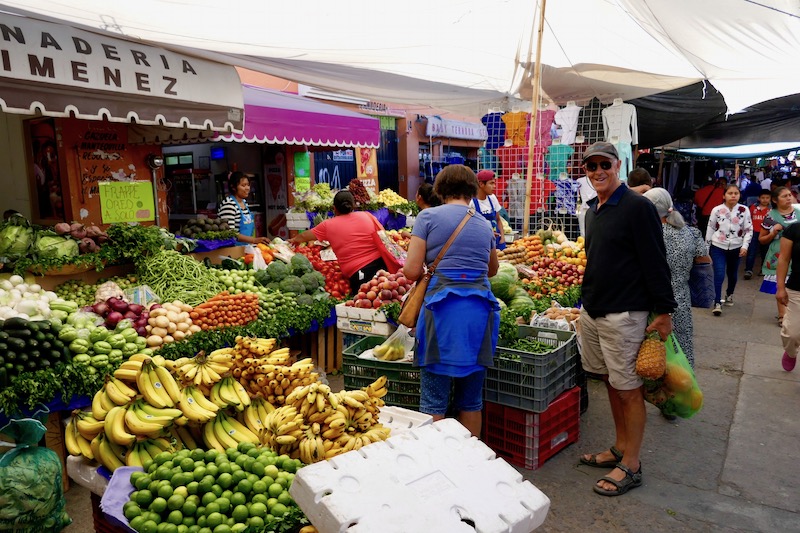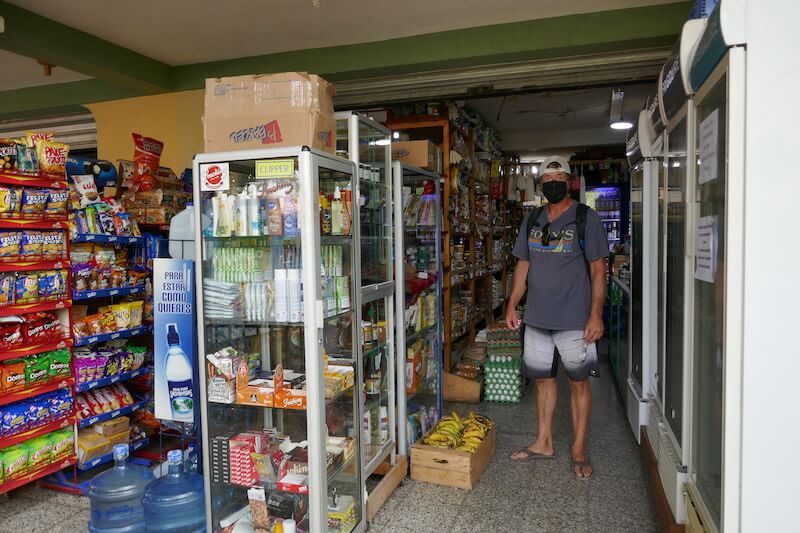 Groceries & Shopping
The markets of Mexico & Central America are the most amazing places to shop, the seemingly endless rows of beautifully arranged fresh fruit and vegetables displayed to entice.  All home grown and often harvested just hours before, in time to make it to the market, and prices are very affordable.   All the food in this photo cost me $8 CAD. Back home a single avocado is $2!!  We buy enough for a couple of days and then buy more when we need.  Just be sure to wash them in a vegetable soap before eating.  And our family favourite, BBQ chicken, a staple thorought Mexico & Central America, costing $3.50 – $7 CAD, delicious and worth every penny!                                                                            Tiendas & Supermarkets, a Tienda is a small independent corner store that sells the basics, these are everywhere.  In the larger towns & cities you'll find full size Walmart, Sams Club, CostCo, Soriana & La Comer, these are full size stores just like back home.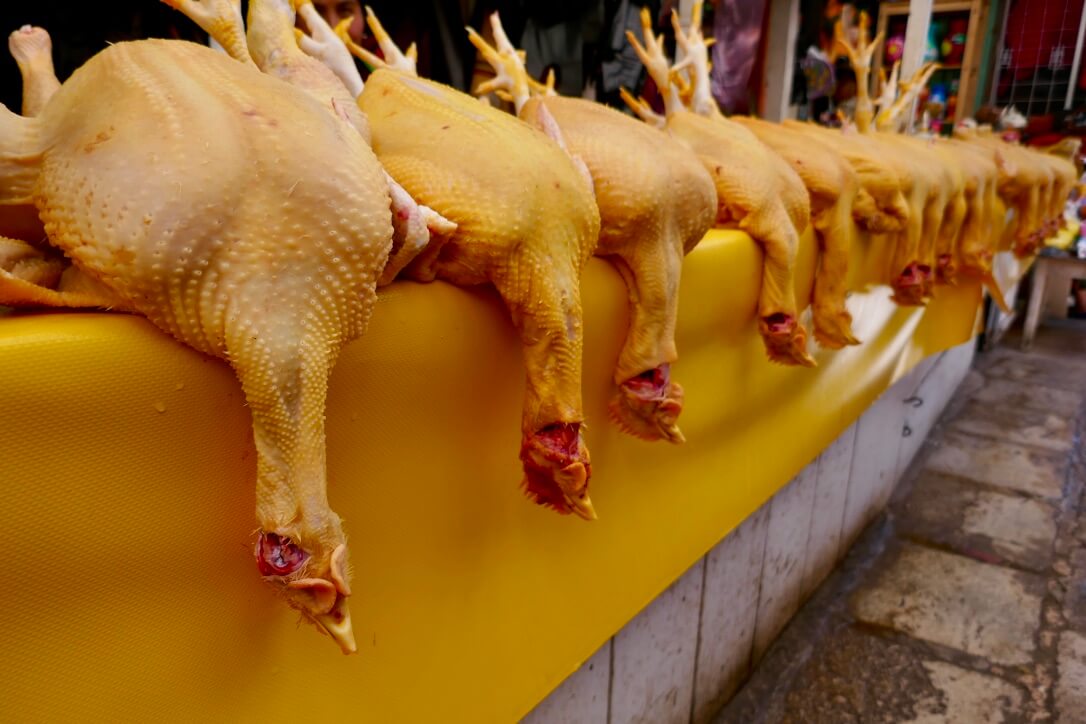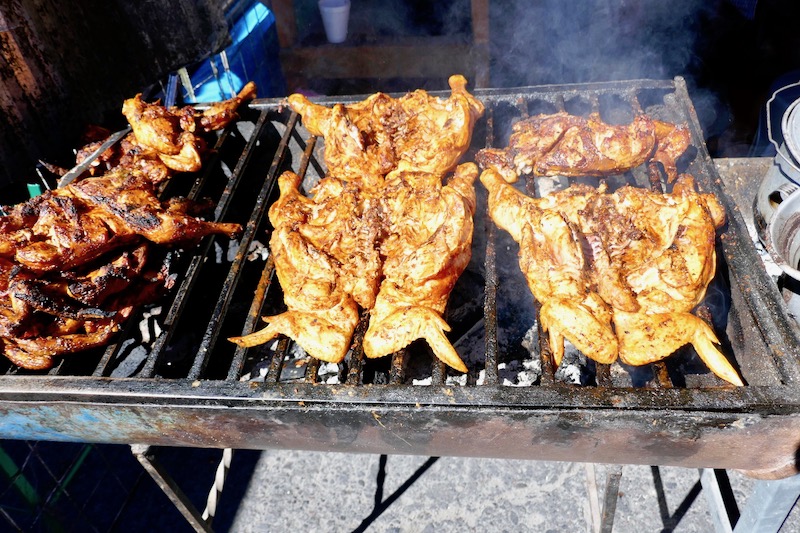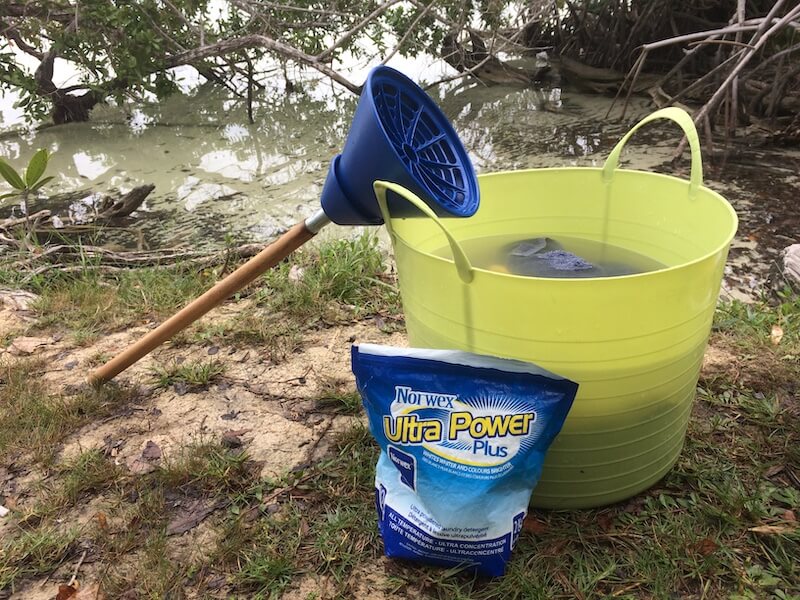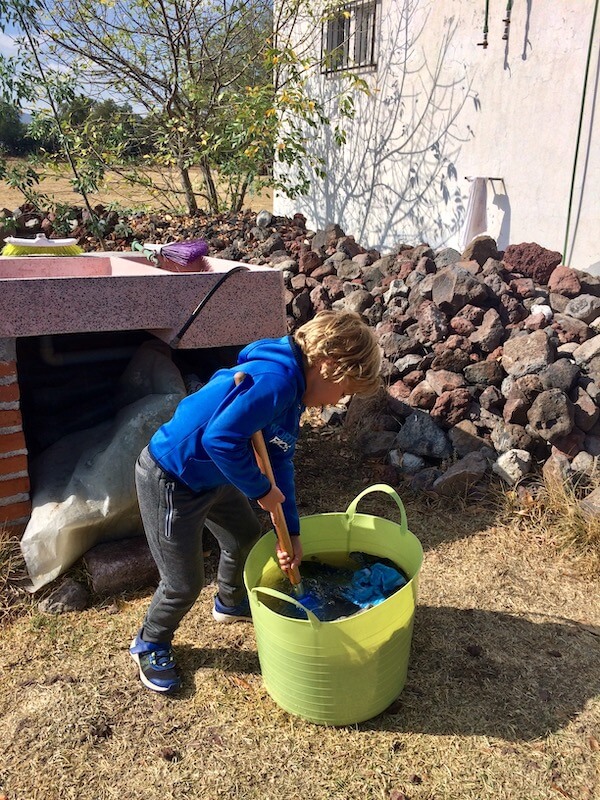 Laundry!
Everybody's least favourite part of life on the road!  There aren't too many options you either A) Pay the local 'Lavanderia' (laundromat) to do it for you, or B) You do it yourself!   Laundry is that constant annoyance that never lets up, and the longer you leave it, the more there is.  We have occassionally paid the local Lavanderia service and they do a great job.  Clothes returned clean, folded and very perfumed.  But most of the time I end up washing it myself.   With the luxury of space in the camper my laundry bucket fits nicely in the shower.  I also use a Breathable Washer, a hand powered plunger that forces the soapy water through the clothes, after they've soaked for 15 mins, while I have a cuppa tea.  I would love to have a hand cranked clothes wringer, like the early settlers use way back when….  But I don't, so I gently hand squeeze and hang to drip dry in the sun.  Occasionally the kids will help out to make pocket money!