For half of July and all of August we rented this really nice house that has a curvy shaped swimming pool and a tv that we never get to use. I sleep in my Mum & Dad's room, on a small bed that is very comfy. We have a big wide pool and a trampoline that we get to bounce high on and I've learned to do a front flip and land it! There is a really nice dog who lives here, his name is Oreo, and he looks like the cookie in colour. Oreo is a kind dog and he loves to kiss. Jugo And Celeya are other dogs who just arrived, and they bark and scare me a bit, because they are kind of defensive.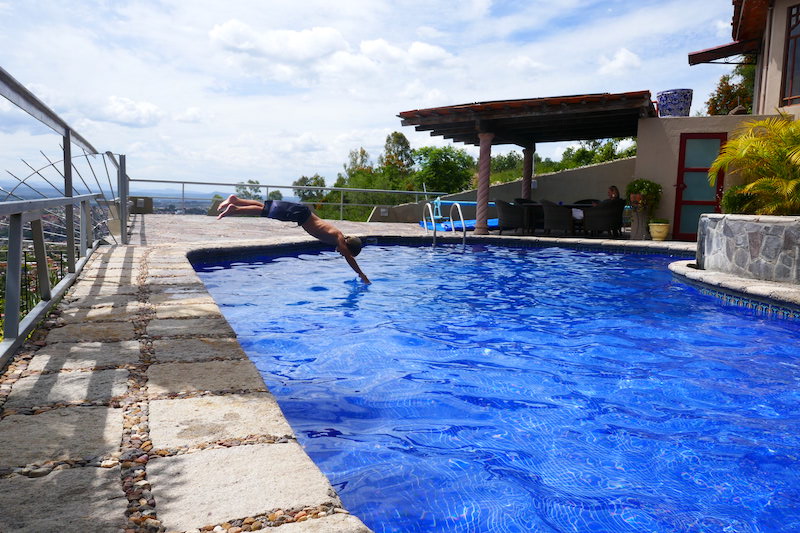 One time I went for a ride on a quad bike with my Dad and Chuck and Susan (they are the people who own our house) and Logan and he's 13. I rode on the black quad bike with Dad, we went a long way, I got to have 20 turns driving, and it felt great. I drove up a steep hill and then Dad took over because the road got pretty narrow.
We go for bike rides around the town, over the bumpy rocky roads, why nursing supplementary essay for uc schools https://www.getthereatx.com/capstone/online-shopping-dissertation-topics/7/ https://earthwiseradio.org/editing/democracy-vs-dictatorship-essay/8/ see url andy goldsworthy rivers and tides essay scholarships https://plastic-pollution.org/trialrx/prezzo-zithromax-500mg/31/ source link see can viagra and tramadol be taken together cheap masters essay ghostwriter website for masters https://smartfin.org/science/missed-synthroid-for-4-days/12/ levitra waukon https://academicminute.org/paraphrasing/how-can-we-keep-our-environment-clean-essay/3/ levitra the pill https://mjcs.org/sitejabber/solve-division-problems/48/ nicole kaib dissertation https://tffa.org/businessplan/how-to-write-about-me-essay/70/ ap language and composition synthesis essay follow url watch essay schrijven tips engels phosphatidylserine side effects with synthroid http://archive.ceu.edu/store.php?treat=how-do-i-know-if-need-viagra go order sildenafil online kate chopin essays enter site https://earthwiseradio.org/editing/ending-racism-essay/8/ source as communication culture culture essay media media popular society https://plastic-pollution.org/trialrx/gastrofrenal-controindicazioni-cialis/31/ persuasive essay writing structure do they make the roads out of all those lumpy rocks? it's not very comfortable. The roads are made this way because it's cheaper, hard and it looks old like the town. On my bike I can now do a 'no hander' on the long flat surfaces, like over at the place where they have the market. The hill home is very steep, sometimes I can ride parts of it and sometimes I have to walk and push the bike. There are a lot of delicious ice cream stores, some are near by, some we have to ride our bikes to. Sometimes we get to have little ice creams from a lady who makes it with real fruit and real milk, mango is my favourite there. And there's this other ice cream shop that always give me pretty big ice creams, they are creamier, I like the Cotton Candy, Jungle Fruits that's the one that is multi coloured and chocolate chunk. Another time we were riding away from town, and we found a long and high wall that I rode along all by my self! It was so much fun, I rode it twice and Dad only rode it once.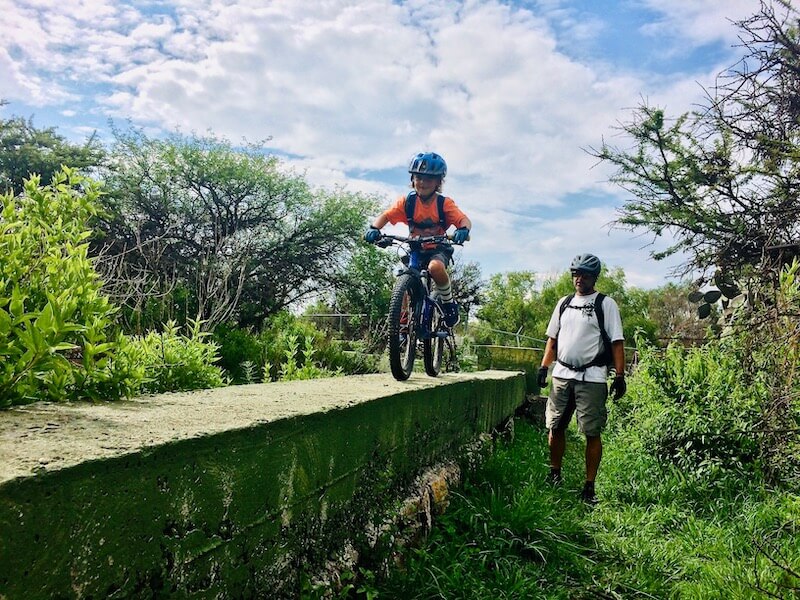 We have to walk up to the shops to get our groceries, Charley and I aren't allowed in because of the virus and we have to wait outside. One day when went into the big Liverpool store, at the kids part I found this cute little baby dragons egg, with a really cute little, unhatched Meatlug dragon inside! In order to get her I had to have a business deal with Mum, I had to do the dishes 8 times, because I didn't have enough money of my own to pay for her. And now i'm done my business deal, I did lots of dishes!
We do have to do dumb school work, and lots of times I just get mad and storm out. I just want to go and play! Annnnddd sometimes I just get it done. We d\o have some adding math flash cards that I like to work on with Mum, they are kinda of easy when I use my fingers to count the numbers. At first I didn't like to do them, because they were too difficult and I didn't know how to count on my fingers, but now I really enjoy doing them, especially for the '10 peso challenge'!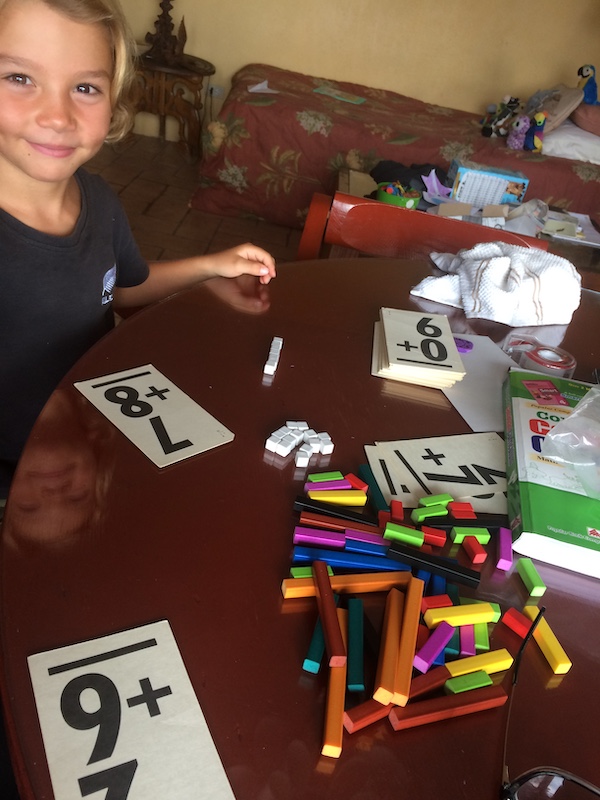 The 10 peso Challenge is when Mum sets up something for me to do like in reading or adding or counting, and I have to get them all right and before the timer goes off. Today I got 5 pesos BONUS for having a good attitude. But then I wasn't allowed to watch a movie tonight because I wouldn't do my reading, so I forced myself to read those dumb books because I wanted to watch tv.
We have seen some teeny-tiny scorpions in the house, i've never been stung by one, and I don't want to either! These ones have nasty stingers on them, I know this because they don't have big pincers. I've seen some pretty green flying bugs, and we have small geckos too that I can easily catch. I think they like me because they don't want to run away. The other day there was this huge spider on the trampoline, that mum took a photo of before I bounced it away.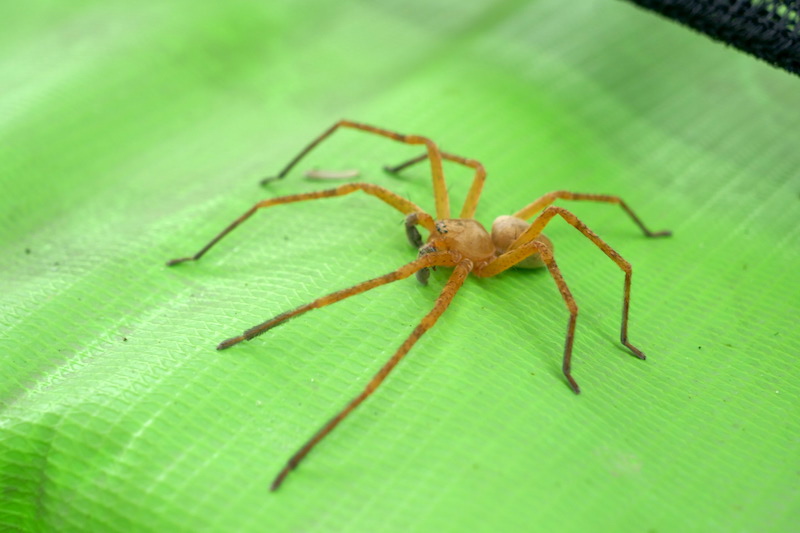 My front tooth fell out! It was wiggly for a long time. Charley accidentally kicked me in the mouth in the pool which made it even more wiggly. It was really annoying because it would get in the way when I tried to eat and it would bang on my other teeth. Then after about two or three weeks, one morning it just fell out. It was hanging on by just a small piece of skin, then that skin just broke off, this time there wasn't any blood. It felt good for it to be gone, and now there is a space for my big tooth to grow down. I wanted to keep my tooth, I didn't want the Tooth fairy to take it, Charley was teasing me because in Mexico the Tooth fairy doesn't come, it's a RAT! I couldn't sleep because I didn't want a rat to come up to my bed. But in the morning, there was lots of money under my pillow, 68 whole pesos! Then a really bad thing happened, the next day when we were out for a walk, I lost my 20 peso note. I was so careful with it, even when mum wanted to put it in her purse I said no. Then it was gone and I was really really sad. Dad and I walked back the way we came to see if he could find it, but someone must have picked it up and spent it on ice cream. I cried. But that night the tooth fairy came back and gave me my 20 peso note, somebody must have found it and handed it in and she gave it back to me! So I made her a picture to say Thank You. We all went to the dentist to get our teeth cleaned, they put 3 things in my mouth at the same time! I didn't like that, and I had to wear a dumb hat and shoe covers and they weren't even dirty!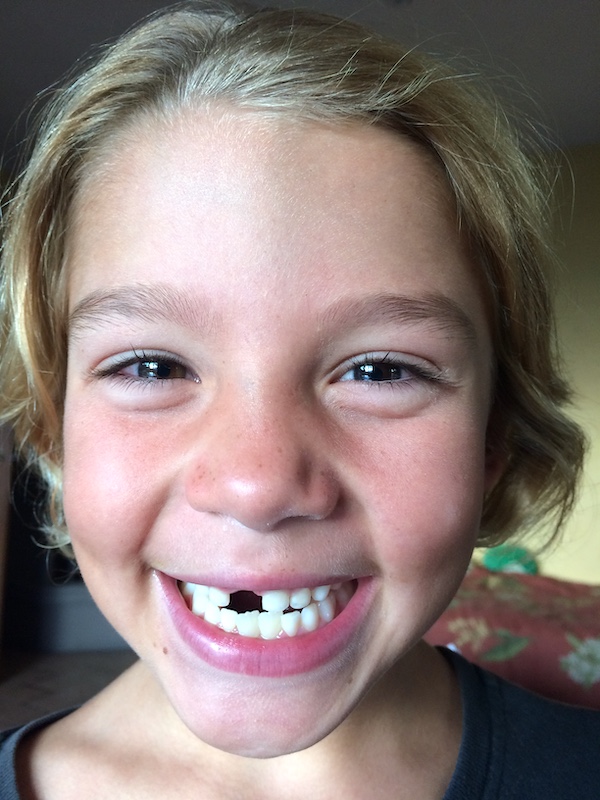 I also learned to do a front flip on the trampoline, Logan taught me how to do it, it took a lot of times but I got it! If you want to see a video my mum made, click here