June 3 – 19
The same Tropical storm that threatened us in Guatemala has grown in size and is now reaching from El Salvador to Mexico. All around us the skies are heavy dark and grey, but directly above a patch of blue sky remains, kinda makes me think we are in the eye of the storm. Suspicions confirmed as an hour later the rains begin and seem to unload an oceans worth of water in just a short time. Thankfully we have everything packed up and are ready to go. Our route back to the main road was flooded, many homes were inches deep in water. I can't imagine what life is like living in these 'homes' with dirt floors.
The road back to Oaxaca, is the same we'd driven on the way down, breaking with our preference to not drive the same road twice, but now tropical storm Amanda was making her way over to the Gulf of Mexico, and the road we would have taken was in her direct path, so we're taking the dryer route. We're driving with Greg & Shannon and their older RV has been leaking a little. (Shannon & Greg were camped down at Panajchel on Lk Atitlan, Guatemala for the same time we were at Pasajcap). Back across the wind farm flats where Shannon & Greg parked up beneath an overpass sheltering from the 200km/hr winds. Today, like it was for your first crossing, breathless, now for the big climb up into the mountains and a more comfortable temperature.
The days drive passed through several small towns, each closed off by chain to prevent 'outsiders' bringing in the Virus. Few people are wearing masks and no 'social distancing' going on here either. Gas stations are open but no warm welcome.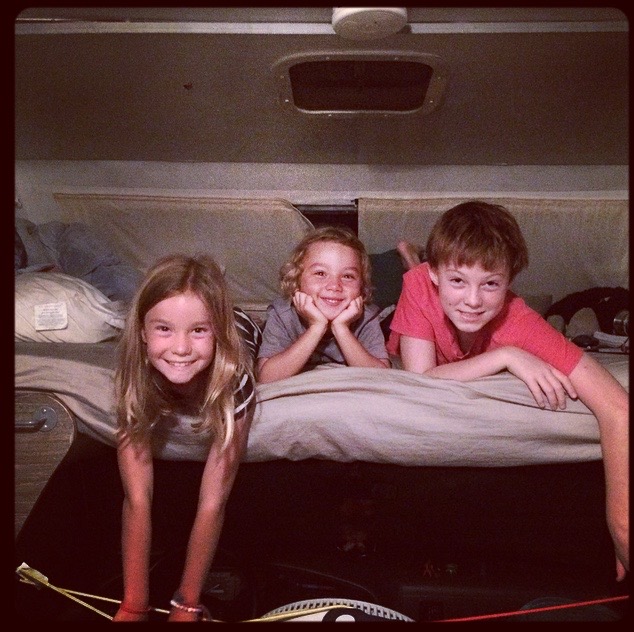 For the next 2 nights we were camped at gas stations. Not always our first choice, but for 50 pesos an armed guard watches over us, but you have to pay extra for clean toilets & a hot shower, the night was uneventful. We've decided to go and visit Victor & Prizm at their place 30 mins up the road in Oaxaca. Shannon & Greg were keen to keep moving so here we waved goodbye to this cool family and on they rolled.
Victor & Prizm have rented a small house in the town of San Pablo Etla on the outskirts of Oaxaca. Victor was amongst the second convoy that left Pasajcap, he's still wanting to head South, so to pass time he's taking some online courses. Prizm is in the same boat and is working remotely. Tammy, who left Pasajcap in the first convoy, spent 3 weeks at Mission Surf, has rented a sweet little house just down the street and all three hang out together regularly. We have managed to squeeze ourselves down the side of Victors house and are set up on the side, we have our own bathroom & outdoor kitchen area which is perfect and we're not imposing. Did I mention that the day after we arrived the Head of Oaxaca announced a 10 day total lockdown? This virus is a huge pain in the butt!! At least we can bike & hike in the near by hills. Tammy's house, Casa Raab, has a pool and is set on a lovely acreage owned by a nice expat American couple, Tony makes his own Mezcal, and Rebecca takes in, cares for and then adopts out stray or unwanted dogs. We weren't invited down to visit till the 12 days of quarantine period had passed. Symptom free we have now been able to go visit and gratefully swim in the pool. It's a beautiful spot, I can totally see why Northerns want to escape here from the cold. The property is usually rented on AirB&B, but again because of the virus, there aren't guests. The main house has a piano that Charley has been able to play. The houses are close to the hills & are bike & hike.